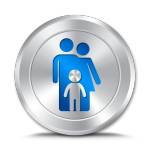 Family Coaching & Education
It has been documented historically that 70% of family wealth is lost each time it passes to the next generation, and completely gone when the 3rd generation dies. The odds that your family is in that 70% are very high. The primary reasons are a lack of training, education, and experience; coupled with breakdowns in trust and communication within the family. It is virtually impossible for a family to solve these problems on their own. A family coach, competent in working with family issues around money and relationships can help a family navigate the minefields that lay in front of them as they pursue a significant futures.
Family Continuity/Family Coaching and Education (1)(2)
Family Governance
Family Education Plan
Family Meeting Coordination and Facilitation
Family News Communication Plan
Leadership Training
Career Planning
Coaching and Mentoring
You can obtain a copy of Kip's new book, The Legacy Family; Father, Son, and Holy Coach here.